5. MARIA ISLAND CRUISE - 2.5HR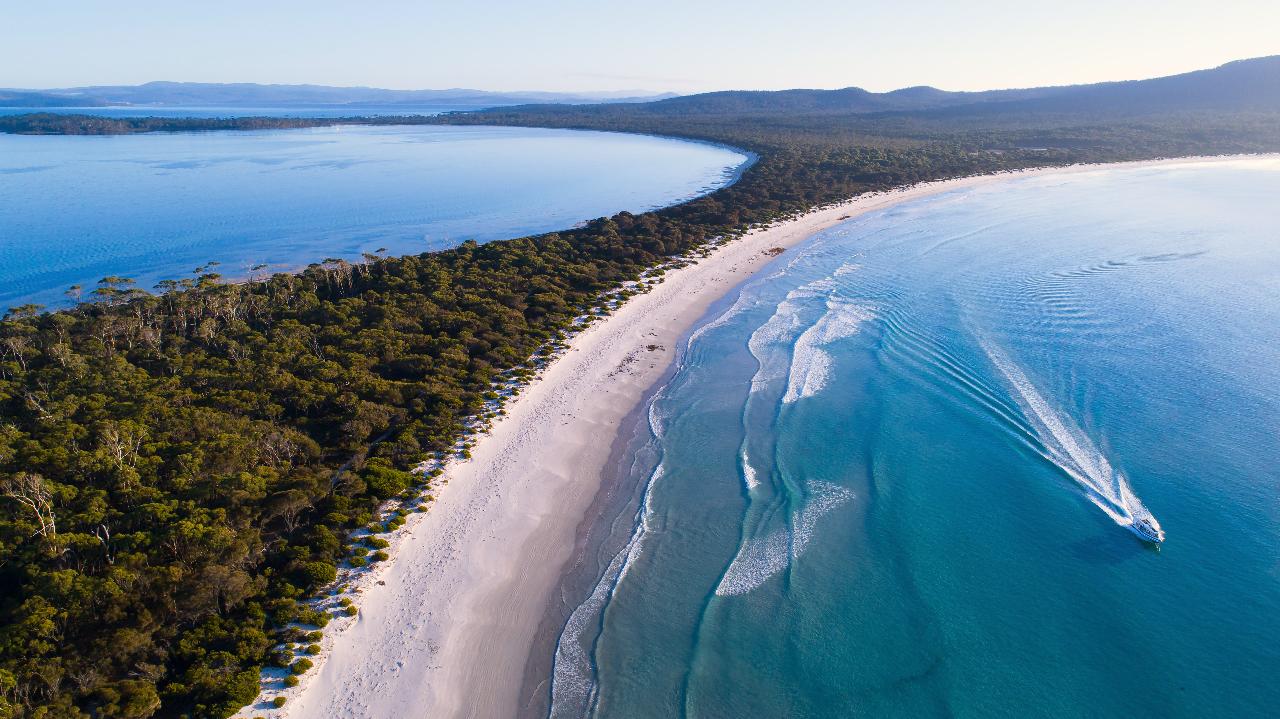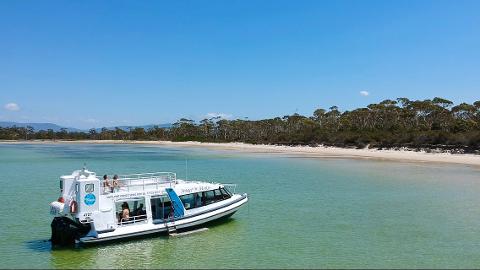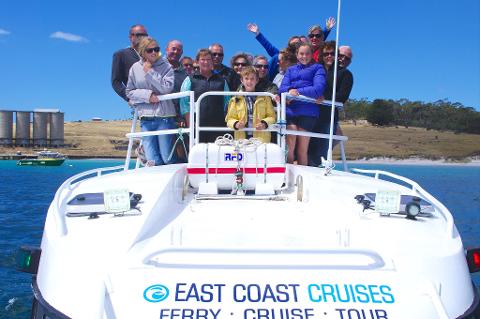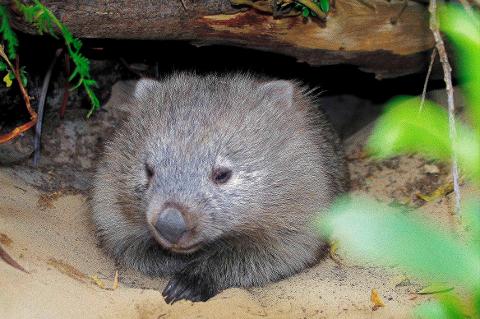 Duration: 8 Hours (approx.)
Location: Triabunna, TAS
Hobart's #1 tour on Tripadvisor - Redefined!

A new way to explore Maria Island. An unforgettable day tour, cruising the renowned coastline of Maria Island on a 2.5hr scenic cruise.
Join our redesigned award winning Maria Island cruise departing from Triabunna and Darlington at Maria Island. Join our cruise from Triabunna or catch the ferry to Maria Island and join us from Darlington for a cruise around Maria's stunning East Coast. View the Fossil Cliffs and Painted Cliffs by boat, explore inside giant sea caves, waterfalls, views of Mt Bishop & Clerk enroute to Mistaken Cape. In the afternoon you can choose to spend your time on Maria Island hiking, mountain biking, swimming or just relaxing with wombats, before catching the ferry home.

Our cruise will take you around the remote east coast of Maria Island to Riedle Bay, enjoying all the wonderful sights of the Fossil Cliffs, Mt Bishop & Clerk, Mistaken Cape, sea caves, waterfalls and of course the famous Painted Cliffs. Upon returning to Darlington, you have the flexibility to chose your own return time from Maria Island. The perfect way to compliment your cruise is to stretch your legs and enjoy a walk through Darlington's convict buildings, learn about the town's remarkable history and come face to face with Maria Island's resident wombats. If history is not for you, then simply soak up the sun on Darlington's white sandy beach or hire a mountain bike and hit some trails! If you have chosen not to take the ferry, you are welcome to stay onbard and return with us to Triabunna.
Guests being picked up at Darlington are required to book the 8:30am ferry sailing to meet our cruise. Guests staying on Maria Island o the afternoon will also require a Tasmanian National Parks Pass. We encourage locals to purchase an annual park pass to cover the entire family. Individual daily park passes can purchased at the Triabunna Visitor Center on the day of travel.
Tour departs Triabunna at 9am, Darlington at 9:30am and returns to Darlington at 12:15pm and finally Triabunna at 12:45pm.